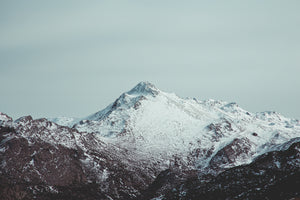 Hillsound (n.) /hɪl - saʊnd/
We have improved performance & increased accessibility to the outdoors for 15 years.
From Sea to Sky
There are only a few places in the world where you can dive deep into the ocean or forest, travel an extensive network of rivers and canyons, and explore snow-capped mountains in a day or two. Our backyard, British Columbia, is one of those rare, beautiful places. BC offers endless opportunities for adventure: hiking, trail running, backpacking, camping, hunting, fishing, and more. This has inspired us to make high-quality accessories for weekend warriors and athletes alike. Our goal is to make outdoor recreation safer and more approachable no matter the season or type of adventure.
Born on the snow and ice-covered trails
We were born on the snow and ice-covered trails that lie across the mountains in British Columbia and grew up with all different sounds of being in nature... winds touching the tree crowns and mountains, wildlife calling to one another and our spikes gripping onto the snow and ice. This is where our name comes in...
Hill(n.) /hɪl[mountain, knoll]
+
Sound (n.) /saʊnd [vibrations that travel through air]
= Hillsound
You Inspire Us
We strongly believe that customer feedback is a central tenet of the design process and seek input from people who, like ourselves, live and breathe the outdoors. From industry professionals to casual hikers, runners, and weekend warriors - we strive for an inclusive product development process. 
enhancing outdoor experiences
Our products are made to last. You can expect our products to be a part of many outdoor memories and support you on various adventures over the product lifetime. We set high standards for quality, which sets the direction for our design process and material selection. This is also one of the ways in which we approach sustainability.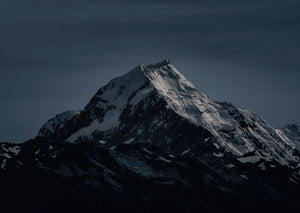 We are on a mission to create long-lasting products that improve performance & increase accessibility to the outdoors
"As a company, we know that we have an important role to play in creating a more sustainable future. By encouraging more people to spend time outdoors, we believe that we can help facilitate an appreciation for nature and positively contribute to personal wellbeing. We also strive to minimize our company's environmental footprint by creating high-quality products that are made to last and by working to reduce waste across our supply chain. Our approach to sustainability centers on continuous improvement [we can always do better] and collaboration [we can learn from each other]. With this in mind, we recently joined prAna's Responsible Packaging Movement. This movement enables us to exchange knowledge with like-minded brands as we work towards eliminating plastic and virgin forest fibers from our packaging."
- Yoona Kang, Managing Director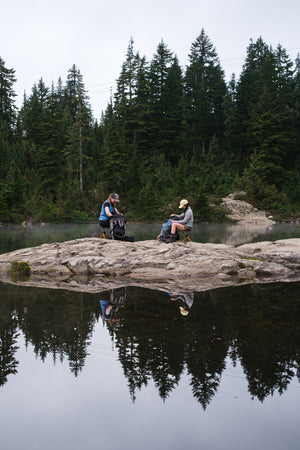 A look at our first 15 years
ergonomic plate system for crampons
Design, test, adjust - repeat. After several years of development, we launched our Trail Crampon and Trail Crampon PRO in 2009. Our initial stock was sold out within weeks. It was clear that our ergonomic plate system was a winner. It was then that we decided to put these innovative products through the ultimate endurance test - the Himalayan Mountains. A small group of Sherpa tested both the Trail Crampon and Trail Crampon PRO around the basecamp and lower mountain trails near their home. After six months of testing, they returned with a resoundingly positive verdict. Not only did our crampons provide excellent traction in the snow and on the ice, but they were easy to put on and take off - an important criterion for a community that lives and works in the mountains. Upon receiving several requests from consumers, we developed and launched Cypress6 the same year - a traditional six-point crampon made for glacier travel and non-technical hiking. 
Inspired by armadillos
We continued our product development journey - seeking additional ways to stay efficient and safe when being outdoors. In 2012, we decided to branch out from the traction device category and create a revolutionary gaiter product range, utilizing cutting edge technology. In order to withstand crampon spikes and harsh alpine environments, our gaiters needed to be extremely tough, much like the outer shell of an armadillo. As a testament to these tough animals, we launched the Super Armadillo gaiter. Durable, waterproof, and unbelievably comfortable, they allow you to remain efficient on the trails (you can walk through and not around puddles of water, mud, and snow) and when ice climbing. We have since launched two more gaiter models as part of this collection. These gaiters have received excellent reviews from customers and the press. They are a must for hiking, backpacking, ice climbing, and snowshoeing.
Better Than a Rock
In 2017, we saw a need for a lightweight backpacking stool that could pack down small and allow you to take rest breaks along your hike. After two years of prototyping and many product development meetings, we were ready to launch our BTR Stool [Better Than a Rock] concept through a Kickstarter campaign. The campaign was successful [thank you to all supporters!] and with the concept validated we moved into our first product round. Since then, the BTR Stool has received several awards and what started as a stool for backpacking has now become the anywhere stool that it is always worth carrying.
Pack 'Em, Stack 'Em
After many years in the making, 2021 marks the year we will finally launched PackStack™ and PackStack™ PRO.
PackStack™ is a modular and stackable storage system that is specifically designed to fit 40L+ or 60L+ backpacks. They are designed to optimize your pack storage, while also protecting and organizing your gear when spending multiple days in the outdoors.